Thousands of yoga students have benefited from nina be's MindBody Centering Yoga (MBCY).


Approaching Trauma through yoga applies to ANY life path.
MBCY Trauma-Informed Teacher Trainings are said to be life trainings.


More than 200 passionate yoga teachers are serving humanity with MBCY trauma-informed techniques, currently researched by Duke University.




In fact, nina's unique trauma-sensitive approach is so powerful that many students attend trainings even if they don't even want to be yoga teachers.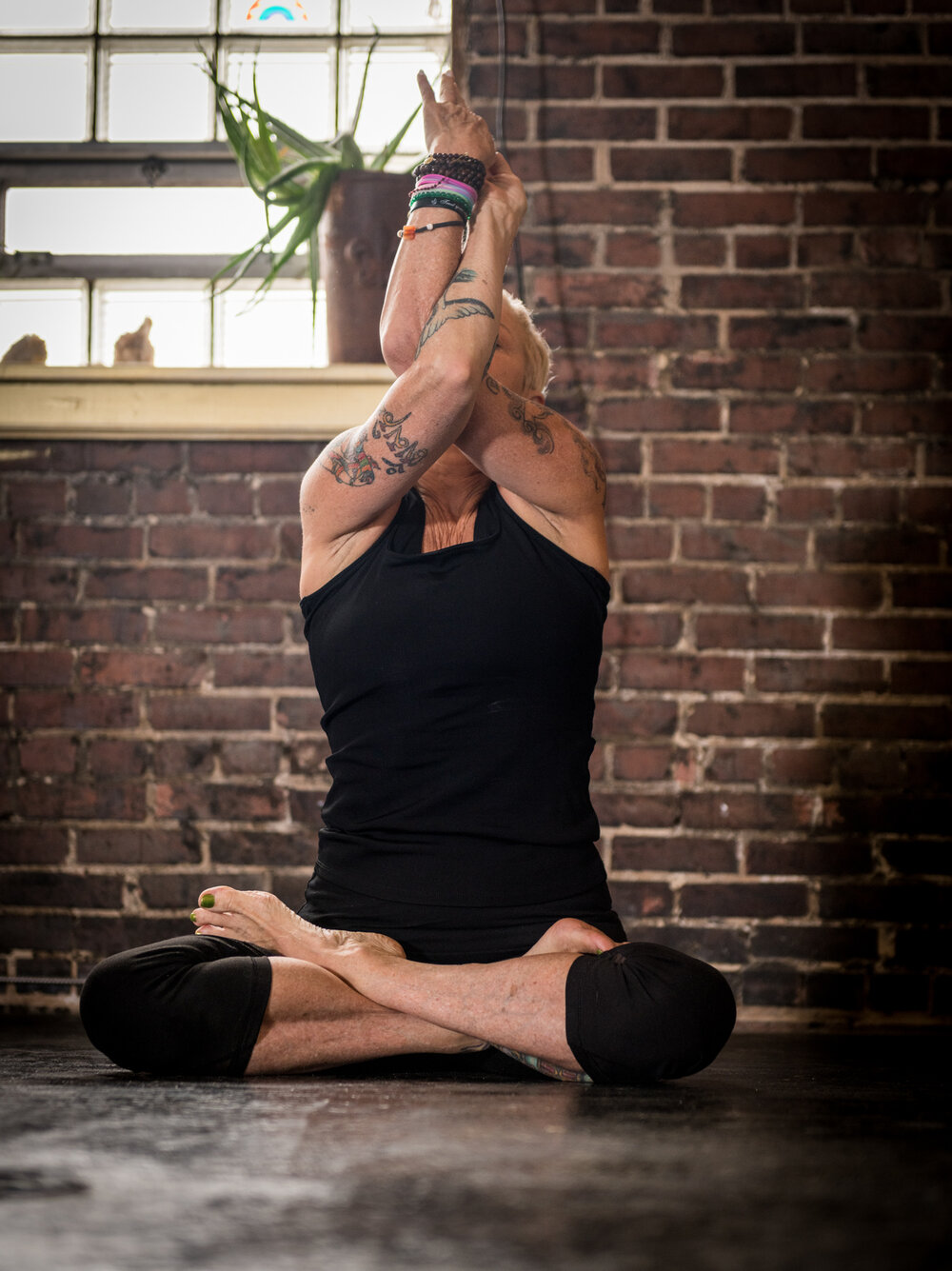 Over 35 beginner and advanced trauma-informed MBCY-YTTs have been conducted in the past 15 years with nina be,
(C-IAYT,MA, MED, E-RYT-500/D-800)


200-hr.
MBCY Trauma-Informed Yoga Teacher + Life Training




In order to accommodate your unique lifestyle, we invite you to enjoy the MBCY teacher + life training experience on your time.
Weekend Dates (twice monthly):
Jan. 22-23 / Feb. 5-6 / Feb. 19-20 /
March 5-6 / March 19-20 / April 2-3 / April 23-24
Sat. & Sun. 10 am - 5 pm EST (7 am - 2 pm PC)
Weekly Dates:Thurs. 4-8pm EST (1-4pm PC)
West Coast friends… We have made it possible for you to join us!
Sat/Sun from 7am-1pm PCT.
Fee:: $2999 + book
(early bird pricing - Nov 1 - 7, 2021 $2597)
$500 deposit to reserve your place
(payment plans available)
For details, write nina be at [email protected]
Our MBCY Trauma-Informed live-streamed online Yoga Teacher + Life Trainings are a unique opportunity to touch into this eclectic menu to support your life calling and sense of purpose…
Learn, execute and teach::
+60 yoga postures with MBCY 'asana nidra' from the lineage of Ashtanga, Sri Dharma Mittra and Embodyoga.
Study Restorative Yoga techniques.
Study Yin Yoga techniques.
Study Meditation techniques from direct teachings of Thich Nhat Hanh, Dahli Lama, Pema Chodren, Jack Kornfield, Tara Brach.
Yoga Nidra techniques for understanding the subconscious mind.
Philosophy of Applied Mindfulness from the direct teachings of Thich Nhat Hanh.
Anatomy & somatics for experiencing your unique body's communications from Bonnie Bainbridge Cohen.
Sequencing multi-level classes in the sentiment of compassion through 7 levels of consciousness.
Assists and modifications for injury prevention.
Breathing techniques for balancing and integrating .
Chakra Study for understanding the subtle intelligence of your energy body.
Sutra study to support the values of resonant ethics for meaningful living.
Nutrition and wellness techniques for all communities.
With your MBCY Trauma-Informed Yoga Certification, you will enhance your skills as a leader and a professional after learning...
Personal mentoring to understand how developmental anatomy is somatic education to support a human being.
Teaching from deeply intelligent applications of Jungian archetypes to free 'stuckness', tightness, and suffering.
Practicing the 8 Limbs of Yoga in daily life, focusing on ethics, integrity, and generosity (Yamas & Niyamas).
How to practice peace and non-violence with Applied Mindfulness as taught by Thich Nhat Hanh, the father of mindfulness.
Understanding through experiencing conscious anatomy & embodiment, neuro-physiology, and ideokinesis.
Teaching from the Truth of the five elements of Chinese Medicine in yoga.
Creating lesson plans designed for injury prevention for your Self and students of all levels.
Understanding, experiencing, and speaking/teaching from the practical art and science of positive psychology.
Studying the chakras for wisdom and empowerment.
Mindful nutrition & eating, sustainability, and community.
Building a thriving, ethical, and sustainable business.
Finding peaceful abiding for your Self and others using energy medicine and nature.
We look forward to growing with you!