You have arrived!
You are invited to discover your magnificence. ✨
Come as you are and take your seat in a powerful community for a series of sacred evening and morning practices.
Hosted on the last weekend of every month this spring and fall.

Spring Dates: March 24th & 25th · April 28th & 29th · May 26th & 27th
Fall Dates: September 29th & 30th · October 27th & 28th

Friday's from 7:00 - 9:00 p.m. EST
Saturday's from 7:00 - 9:00 p.m. EST
Join us virtually via Zoom or in-person at Studio Be.
Limited spots are available.
Pre-registration is required.

The Sacred Evening Practice (7:00 - 9:00 p.m. EST) ::
Chakra Clarifying Metta Meditation, Om Japa, Clarifying Breathing, Shanti Deva Blessing, Understanding the lessons of the past year, Fortifying the Courage of Psychic Manifestation, Tapping into Joy.


The Sacred Morning Practice (7:00 - 9:00 a.m. EST) ::
Awakening into Harmony with Chakra Sounding, Mantra of Infinite lIfe, Tapping for Awakening clarity & love, Seeding the New Year with Authentic Journaling as Clarity through the body, mind & heart, Focusing Attunement for your growth to seed your ultimate vision of Self.


This Sacred Mindfulness Monthly Retreat is a sacred transmission created for you by intuitive yoga therapist, Nina Be to activate positive codes of compassion for your 2023 year-long practice of am/pm support as a container for your light. 
If you wish, please feel welcomesd to bring your mala beads to support your practice or purchase them at Studio Be.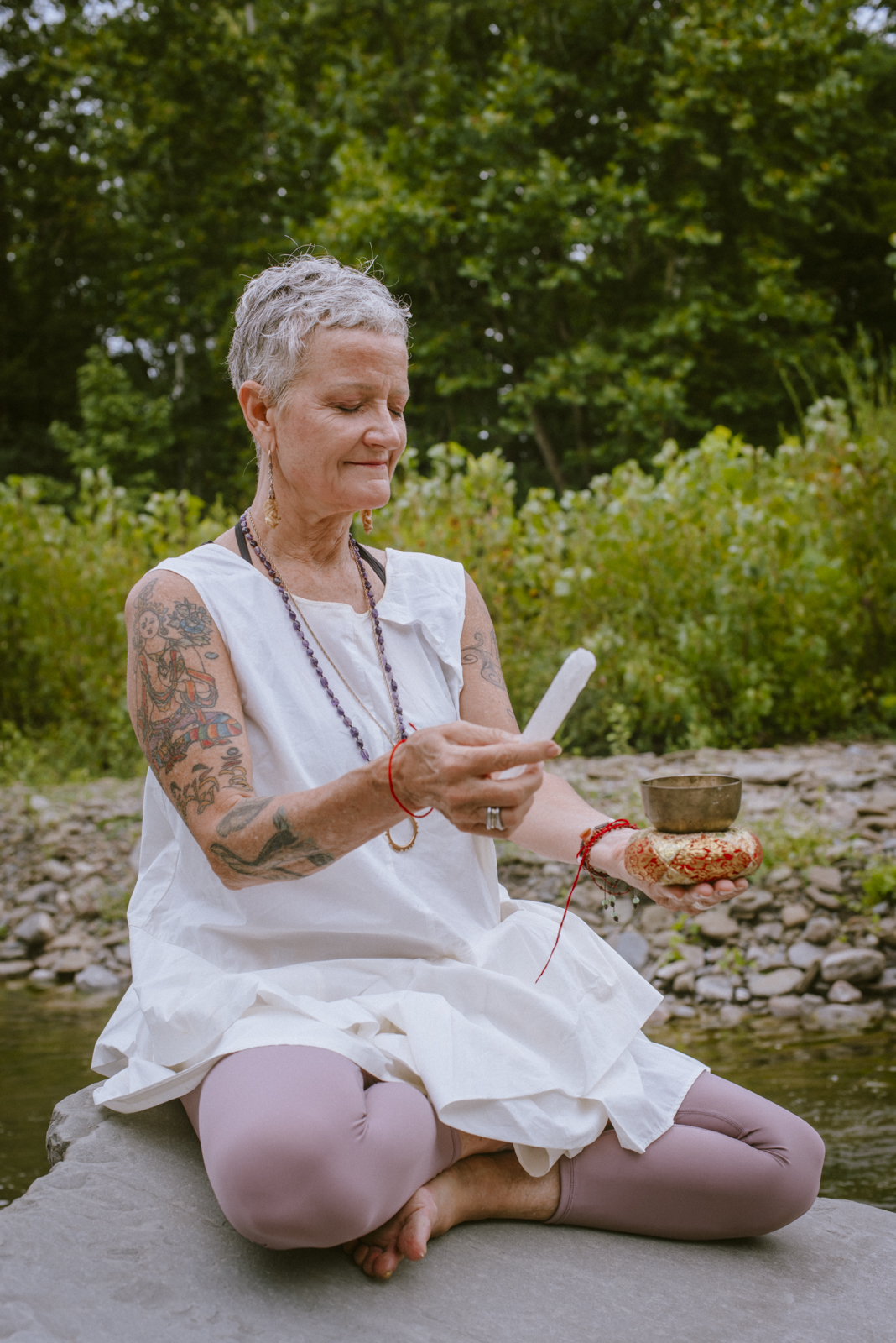 The story is that, together, we are entering the guardianship of the new earth!
Each of us holds a dynamic sacred thread of wisdom that completes the grid of light.
Each one of us is needed to be beautifully attuned through practice, to maintain the new harmonics of the song of the earth.
During this two day, 14-hour practice, you will receive a powerful transmission for transforming the body, mind and heart into the light, as your destiny.
We'd love to have your presence with us this month.

You are initiating yourself into 2023, all cleaned up and ready to receive guidance from your highest Source.
While you are sleeping, a new ordering of your beliefs and capacity to love will allow access to constant guidance into your leadership place.
From here all is well, and you will understand your purpose as one who blesses all, through your sacred practices.
That is all. So be it!


Planning to join us in-person at Studio Be?

Please reserve your space by reaching out to Nina Be directly via text message at :: 919-559-0464

Investment for both sessions is $99 and payment may be submitted via Venmo to :: @nina-be-1
Many blessings to you and yours!