Yoga Therapy
Yoga meets Psychology in this alternative to conventional therapy for individuals & couples seeking profound depth of healing.


Yoga Therapy is the professional application of the principles and practices of yoga to promote health and well-being within a therapeutic relationship.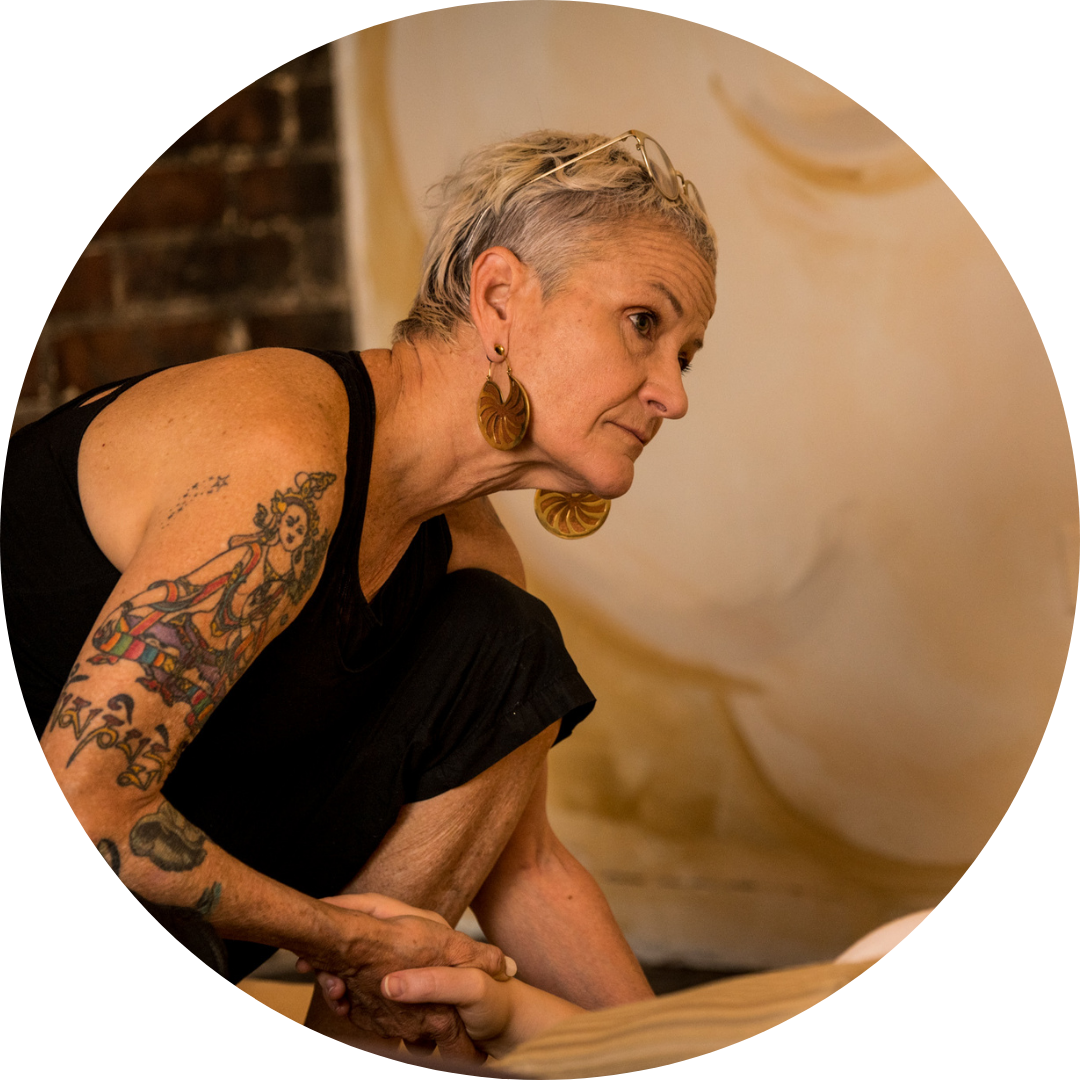 hi, I'm nina be.
(MA, MEd, E-RYT-500, NCC)
As the Director of centering.life & MindBody Centering Yoga, I offer the skills of a Somatic Psychologist, spiritual activist, yoga therapist, writer/poet, restaurateur, artist and performer, I have been mentoring, teaching, choreographing and designing wellness programs internationally for over 35 years. My MBCY RYT 200/300/500/1000-hour Yoga Therapy Certification Programs of MindBody Centering Yoga are offered online.
As the Founder of LiveGlobally- 501(c)(3), the vision of quelling children's global poverty through the practice of mindful yoga in community has been supporting children and their communities in Nairobi, Kenya, Costa Rica, and The United States.
"Nina's insight has fostered so much clarity and calm, helping me find a still point from which to move in both my professional and personal lives."
- Daria
"Within this work is where I cultivate the skills and capacity to courageously show up and care for myself. This is a blessing that will stay with me for the rest of my life."
-Violet
If you are in need of immediate help, please contact::
National Suicide Prevention Lifeline: 1-800-273-TALK (8255)
National Sexual Assault Hotline: 1-800-656-HOPE (4673)
National Domestic Violence Hotline: 1-800-799-SAFE (7233)
Crisis Text Line: Text HOME to 741741
Yoga Therapy can help you affirm how you already have what you need to feel and live better.
Yoga Therapy is especially helpful if you feel isolated, disoriented, or afraid of the future.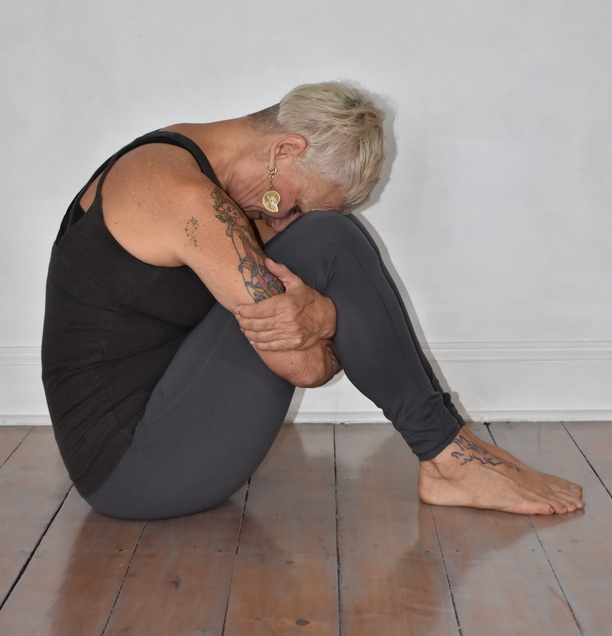 Yoga Therapy Sessions Are a Time to Go Inward
to make space for what is there
to be present for what is possible
Yoga Therapy can Help You to
Re-Member Your Courage
To re-member is to put back together.
Your courage is part of your Wisdom.
Our Techniques of Courage
During a Yoga Therapy Session with nina be, the following techniques are employed and may be recommended.
Applied Mindfulness Techniques

as taught by the father of mindfulness, Thich Nhat Hanh to support lovingkindness.
Embodiment

through awareness of our intelligent bodies.
Psychosomatic neuro-biology

for mind-body integration.
Calming breathing techniques

for clarity and self-regulation.
EFT 'tapping'

for positive affirmation within the mindbody.
Guided Restorative Yoga Nidra

for deep rest from exhaustion.
Nutrition and wellness techniques

for sustaining and growing health.
Sound healing

to awaken deep peace in everyone.
Reiki

as intuitive insight to support your felt, authentic process.
Yoga Therapy Fees
Private MBCY Yoga Therapy Individual :: $125 - $175 per session -60 -90 mins
Private MBCY Yoga Therapy Individual Series:: $499 - 5 x 60 mins
Private MBCY UP FACTOR Mastery Program :: $1500 (3 x 3hr. sessions w/6 check ins )
Private MBCY Yoga Therapy Couples :: $250-$290 per session -75 mins
MBCY CORPORATE Group Session :: Starting at $350 (non-profit rate is $275)
We accept cash, checks, venmo (nina-be-1)
INSURANCE
I am out-of-network for private insurance companies, and some insurance companies will reimburse you for a percentage of the fee. I am happy to help provide any information needed for reimbursement.
All sessions are prepaid.
**All appointments canceled without 24-hour notice will be charged a full fee.