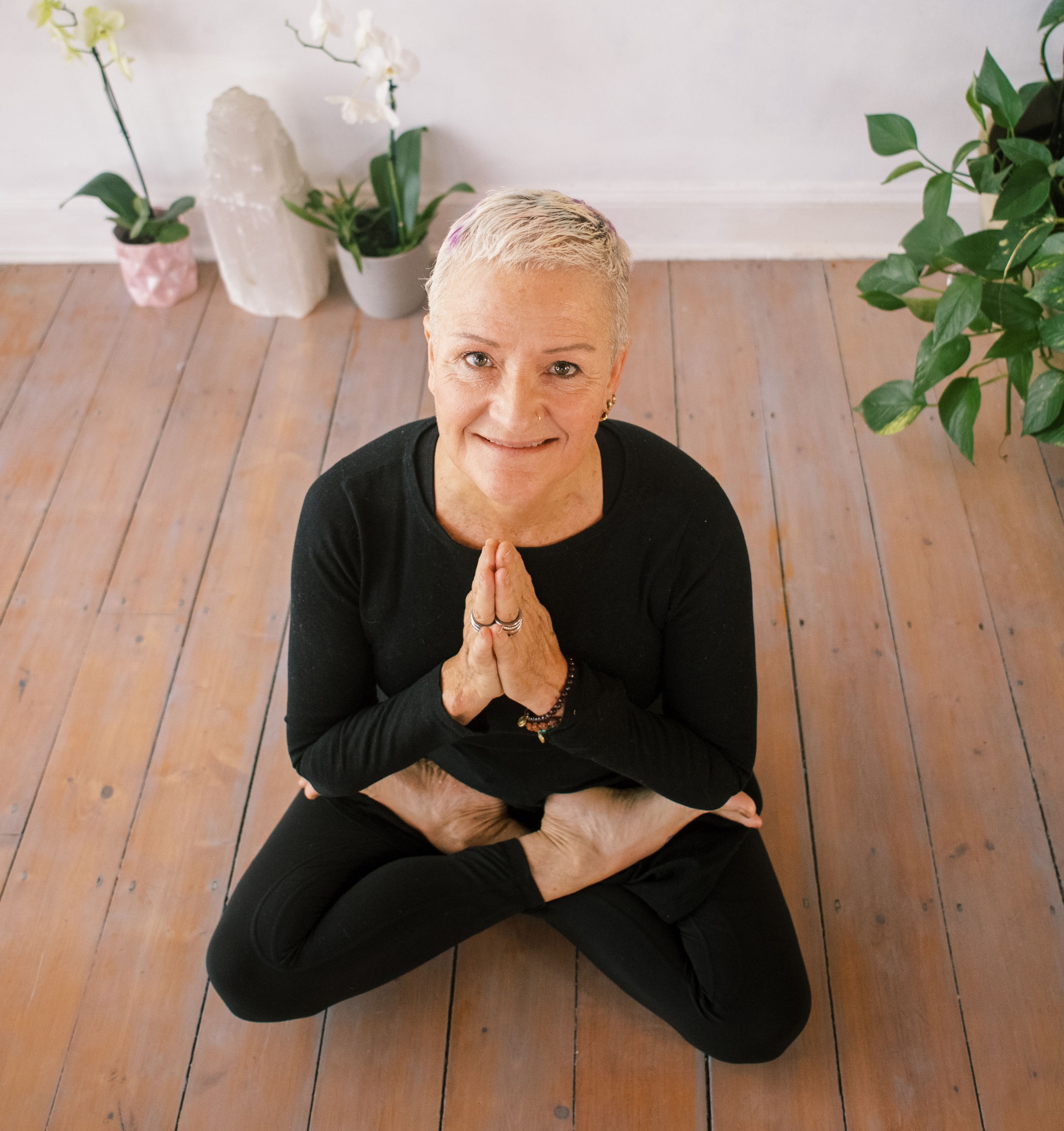 MindBody Centering
Yoga Therapy
Yoga & Mindfulness meet Psychology in this transformative approach for individuals & couples seeking a person-centered path beyond talk therapy.

MIndBody Centering Yoga Therapy is the professional application of the principles & practices of yoga as a psycho-somatic approach to promote health and well-being within a therapeutic relationship in your unique life.

"Nina's insight has fostered so much clarity and calm, helping me find a still point from which to move in both my professional and personal lives."
- Daria
"Within this work is where I cultivate the skills and capacity to courageously show up and care for myself. This is a blessing that will stay with me for the rest of my life."
-Violet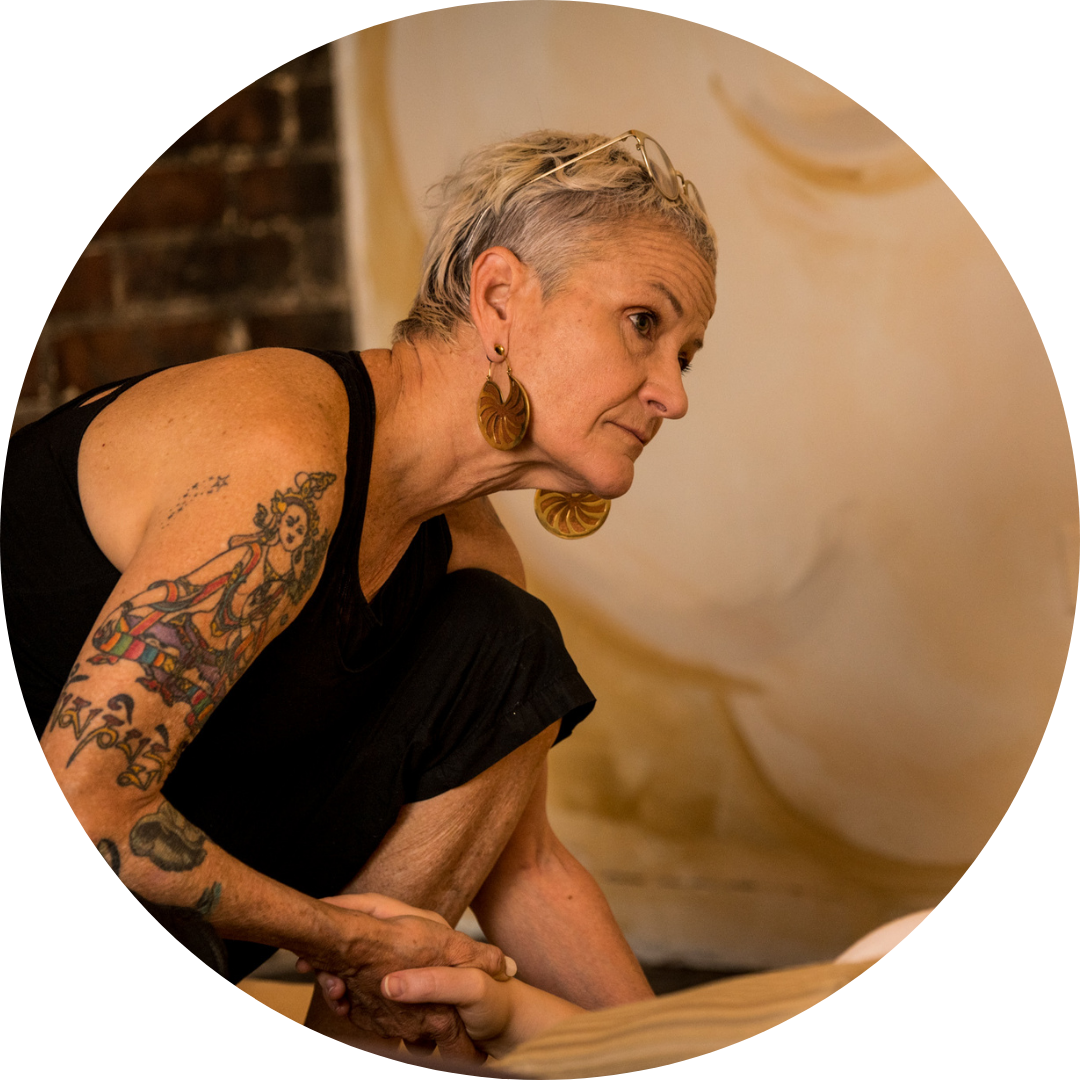 hi, I'm nina be.
(MA, MEd, E-RYT-500, NCC)
As the Director of centering.life & MindBody Centering Yoga, I offer the skills of a certified Mindfulness Meditation Coach, somatic counselor, spiritual activist, yoga therapist, writer/poet, restaurateur, artist and performer.
I have been mentoring, teaching, choreographing and designing wellness programs internationally for over 35 years. My MBCY RYT 200/300/500/1000-hour Yoga Therapy Certification Programs of MindBody Centering Yoga are offered online.
As the Founder of LiveGlobally- 501(c)(3), the vision of quelling children's global poverty through the practice of mindful yoga in community has been supporting children and their communities in Nairobi, Kenya, Costa Rica, and The United States.


Mindbody Centering Yoga
Therapeutic Techniques
MBCYT incorporates the overarching principles of cognitive behavior and somatic principles. The MBCYT approach creates harmony and ease in any individual and any relationship. Approaches like DBT// CBT may not address the support found in the body's presence. 
MBCYT incorporates the body as part of the conversation of wellness because the body is always present.
MBCYT does not focus on problems that trap the thinking mind, hence the 'racing mind'. 'Racing mind' indicates flight or fight which needs to be grounded into the body.
MBCYT incorporates Carl Jung's concept of active imagination which has been found to be every human being's most powerful resource for healing.
nina be has decades of experience in psycho-somatic counseling and mentorship; w specializations in Mindfulness Meditation, mental health Counseling, ballet, embodied anatomy.Alexander Technique, kinesiology, authentic movement.
MindBody Centering Yoga to grow your authentic power. 
Mindfulness Meditation Certification from the direct teachings of Thich Nhat Hanh, Jack Kornfield, Pema Chodron and Tara Broch.
Embodiment as taught by Bonnie Baimbridge Cohen for awareness of living in your intelligent body.
Psychosomatic neuro-biology for mind-body integration research and studies.
C- PTSD Theory through generational trauma from Bessel Van De Kolk.
Polyvagal Theory to support healthy homeostasis.
Family Systems Theory to develop an accurate sense of self.
Expressive Writing & Archetypes Techniques.
Positive Psychology for coherence and harmony.
Breathing techniques for clarity and self-regulation. 
EFT 'tapping' for developing a positive outlook. 
Nutrition and wellness science.
Yoga Nidra to reduce emotional reactivity & increase self-regulation. 
Reiki (Energy Science) to understand and honor

intuitive insight.



"There is a special quality of stillness in a person who encounters the shadow wholeheartedly. Your body may relax in their company because it understands, in the subtle communications of their presence, that nothing is excluded in themselves, therefore nothing in you can be rejected. Such a person, who has given up guarding against the shadow, who has come to wear their scars with dignity, no longer squirms from discomfort or bristles at suffering. They no longer brace in avoidance of conflict. They carry a deep willingness to dance with the inconstancy of life. They've given up distancing as a strategy, and made vulnerability their ally."
~ Toko-pa Turner

Your MBCYT Process
I recommend that you commit to at least 5 MBCYT sessions. You will experience the potential of your focused attention to self-care. 
Here is how we will spend our time::
Session 1:: Introduction to MindBody Centering Yoga Therapy Techniques~ Integrating your family, social and cultural history to begin understanding patterns of blocked energy that create feelings of compromise, depression, and anxiety. You will be introduced to practices of calming the mind, awareness to breathing, and basic yoga.
Session 2:: Realizing how crucial rest is for addressing exhaustion and stress. Observing your thoughts. Noticing agitation, aggression, or violence in your environment and self. Accepting that the Truth is being revealed in every experience. Observing and feeling negative thinking and habits of self-sabotage. 
Session 3:: Intentionally focusing on positive thoughts, by showing up for change, while working with emotions. Being proactive with a simple health plan to support body, mind, and emotions. How to stick with it… Creating small new behaviors to replace reactivity/negativity/stress/anxiety/sadness.
Session 4::  Practicing gratitude to strengthen your sense of self-worth by continuing to show up for your heart-centered life. Learning to transform suffering by feeling what is real in the Body with acceptance. 
Session 5:: Proclaiming your worth through your thoughts, words, and actions. Finding courage to stay awake in your precious life. 
MindBody Centering Yoga Trauma-InformedTherapy Fees
Private MBCY Trauma-Informed Mental Health Therapy::
Individual :: $125 per session -60mins
Private MBCY Yoga Trauma-Informed Mental Health Therapy Series Discount::
Individual $550 - 5 x 60 mins/$110
Private MBCY Trauma-Informed Mental Health Therapy::
Couples :: $250 per session-75mins
Private MBCY Yoga Trauma-Informed CORPORATE Group Session ::
Starting at $350 (non-profit rate is $275)

Private MBCY Trauma-Informed YOGA::
Individual :: $75 per session -45 mins

Contact celebrant nina be to create a special occasion:
Marriages/Day of, Sacred Bachelorette Parties, Birthdays, Fertility, Ancestral RitualsBirths, Welcome Home!
Starting at $350 p.h.
We accept cash, checks, venmo (nina-be-1)
yogatherapy[email protected]
INSURANCE
I do not accept insurance and some insurance companies will reimburse you for a percentage of the Yoga Therapy fee. I am happy to help provide any information needed for reimbursement without coding or diagnosis.
All sessions are prepaid.
**All appointments canceled without 24-hour notice will be charged a full fee.

If you are in need of immediate mental health help, please contact::
National Suicide Prevention Lifeline: 1-800-273-TALK (8255)
National Sexual Assault Hotline: 1-800-656-HOPE (4673)
National Domestic Violence Hotline: 1-800-799-SAFE (7233)
Crisis Text Line: Text HOME to 741741