MindBody Centering Yoga Trauma-Informed Trainings 2023::
Yoga Alliance 300-hr. MBCY Trauma-informed Yoga & Mindfulness Meditation Certification-level ll


live & online hybrid program:: feb-dec. 2023
feb. 26, march 26, april 23, may 21, june 11, sept. 10, oct. 8, nov. 5 & dec. 3, 2023.
$3600
(a $5300 value)
payment plans available.

What to expect::

a multi-dimensional curriculum to support your
professional passion project
What is included :

•mbcy practice through 8-limb series l, ll, lll //mbcy training manual
•transforming trauma training/wisdom circles 
•ultimate mindfulness training 

•passion project mentoring
module a :: mbcy practice through the 8-limb :: series l, ll, lll establishes the core of focused self practice through the embodiment of yoga sutras as the ethical principals of refinement of the mind, body and heart. This section includes 3 months of daily practices that are the foundation of your professional path.completion of this course will earn ceus from Yoga Alliance.
(sundays 8-4pm est :: feb. 26, march 26, april 23, may 21, june 11, sept. 10, oct. 8, nov. 5 , dec. 3, 2023.) 1 course

module a :: mbcy transforming trauma techniques encompass 8 specific, cutting edge, embodiment theologies that have proven effective for all forms of trauma; from anxiety to depression, stress and panic attacks, PTSD and childhood trauma, chronic back pain, arthritis and insomnia. Upon completion, you will be able to understand how to transform mental, physical and emotional pain. your completion of this course will earn 100 CEs from Yoga Alliance. (sundays 8-4pm est ::feb. 19, march 5, march 19, april 2, april 30, may 14, may 28, sept. 17, oct. 1, oct. 15, oct. 29, nov. 19, 2023.) 1 course

module b :: the ultimate mindfulness course is an exploration of classical mindfulness principles for life from nina be's personal experiences with her teachers, Thich Nhat Hanh and Jack Kornfield. the application of mindfulness and meditation have proven to be the most effective way to offer long-lasting peace to anyone, without the negative side effects of medications. Your completion of this course will earn CEs from Yoga Alliance.
(wednesdays 6-9 pm est ::
spring course :: march 22, march 29, april 5, april 19, april 26, may 3, may 10, may 17, may 24, june 1, 2023
fall course:: sept. 13, sept. 20, sept. 27, oct. 4, oct. 11, oct. 18, oct. 25, nov. 1, nov. 8, nov. 15, 2023) choose 1 course


module c :: your professional passion project mentoring includes supervision with yoga therapist, nina be(e-ryt 800) as you work through designing and practicing your specialized trauma-informed work with clients and communities. (open hours)
All of the above courses are included in your curriculum, oriented towards 'self practice' so that you can guide anyone from the wisdom of your experience, not just from reading books. With over 300 hrs. of course study, you will have a life-time of clear and potent practices to support transforming trauma with mindbody centering yoga in the modern world.
Not included in your tuition ::
course text books (mbcy manual can be downloaded
mbcy technique classes-open enrollment
wisdom circle course -open enrollment
yoga props//2 blankets, yoga mat, large bolster, small bolster, yoga block, long scarf face. 2 5 lb. sandbags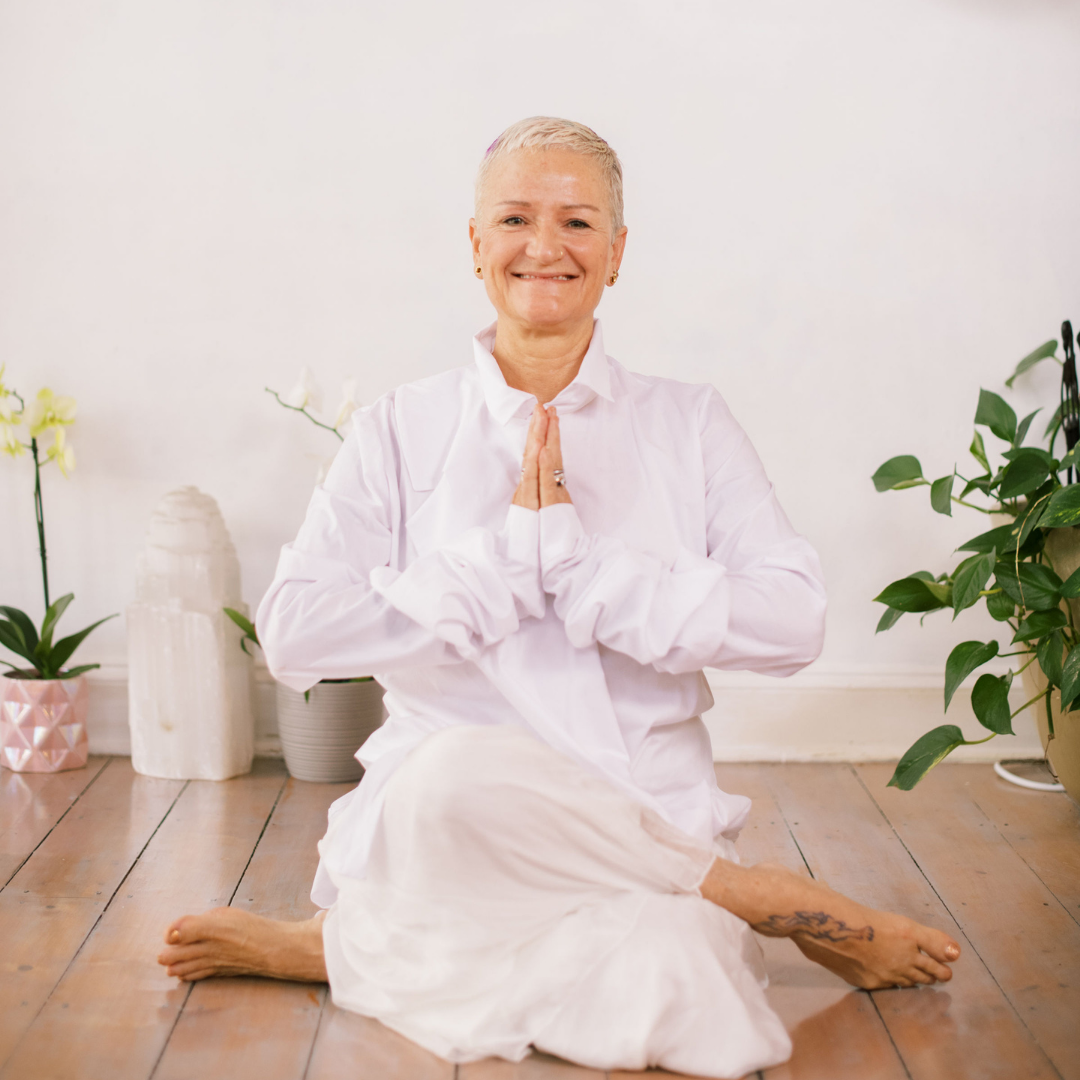 hi, i'm nina be
( C-IAYT, E-RYT-500, MA., MED., NBCC, Dharma-800)


I curated the unique curriculum for the MBCY 300-hour Yoga Teacher Training for THIS moment.

The need for trauma-informed leadership has never been more important, and I am honored to have been researching trauma & wisdom where mindfulness & yoga connect.

All of the teachers trained in the MindBody Centering Yoga (MBCY) method understand how trauma transforms into Wisdom.

By choosing THIS course, you will be specializing in trauma-informed yoga, interfaced with the classical sutra orientation of the Yamas and Niyamas, embodied anatomy, social equity and current research in the non-pathological understanding of the spectrum of trauma.


Receive Your RYT-500 Yoga Alliance Certification
By completing this flexible 3-module, 300 hr. MindBody Centering Yoga and Mindfulness Meditation Teacher Training with nina be, you become eligible for your Yoga Alliance RYT-500 Certification.